Welcome to Trinitix - a company with visions that offers you countless possibilities.
- TRX Network is a provider in the field of wellness and lifestyle - Trinitix is your chance for a new life as an independent entrepreneur in MLM sales - Trinitix offers you the portal into the future via blockchain technology - Trinitix is your partner for financial transactions in the cryptocurrency sector with Trinitix pay - Trinitix offers you with the TRX Token unlimited, fair and absolutely secure transfer and payment options in a matter of seconds with the smallest expenses with Trinitix pay - Trinitix is your partner in building your start-up - Trinitix offers your company the software for your own MLM sales based on block chain - Trinitix offers all entrepreneurs a high-quality network
The history of the company started in 2010
Trinitix started ten years ago with the company "magnetschmuck 4 you" as a producer of effectively magnetic jewelry based on online sales. In Europe, magnetschmuck 4 you became a business player and is now in the top three in this ranking.
"But we always wanted to develop further, in addition to an online shop, to set up multi-level marketing sales and to launch the TRX Network product line with new quality and design. So we had to look for a suitable software for MLM sales. It was much more difficult than I thought. We found nothing suitable, lost a lot of money and a lot of time in this endeavor from 2016 to 2019. That is why we started programming an MLM program ourselves in spring 2019. We linked this to the business basis of the future – block chain", explains CEO Marcello Abbehusen.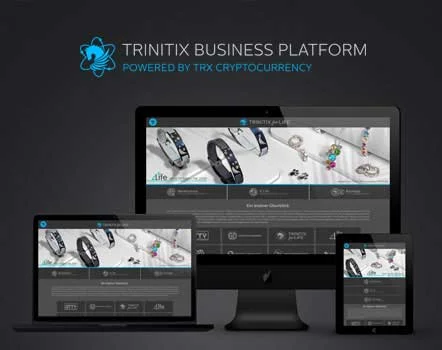 Platform for business customers with visions
The platform is now future-oriented and free for visions: It offers a complete MLM program with customer or sales administration, in addition payment options are offered with conventional currencies but also with the company's own cryptocurrency, the Trinitix Token (TRX). Every customer has a look at the marketplace and create contacts to our network partners. Every sales representative can immediately see his accounting and structure, has an overview of the level at which he or his employees are. The sales representative can also act as a seller with other network partners. The company always has an overview of inventory, income and expenditure and much more. 
Trinitix Network members can lease this software and receive our support in the area of sales and software technology. 
In addition, everyone in the network can pay internally with our own cryptocurrency – the TRX token – and thus benefit from the advantages.
Trinitix pay - your financial partner
Trinitix has had an exchange platform with a partner company since summer 2020. This means that all network members receive a debit card and can pay anywhere with Trinitix tokens. As a result of sales, the value of the token and thus the value of your shares increases. You also get cashback bonuses for yourself and for your customers. A win win system for all TRX owners. Incidentally, the token is based on the latest ERC 20. This means that tens of thousands of payments can be made worldwide within seconds.
In addition, transactions can no longer be manipulated. A world without lies emerges. Banks or states can no longer stop your transactions!
Note: The token is volatile, so the value can increase and fall. But unlike the famous Bit Coin, the TRX Token will be used via Trinitix Pay and keep in that way the demand and the value. The TRX Token is recognized worldwide as a mean of payment and increases in total value with every transaction. All inputs and outputs are securely booked on a blockchain on your personal wallet (your account). Banks will no longer be necessary in the future. And Trinitix is your partner.
There are various possibilities associated with this: from the ticket shop for theaters or stadiums to insurance, flight and hotel bookings and much more. Everything secured on blockchain and easily accessible.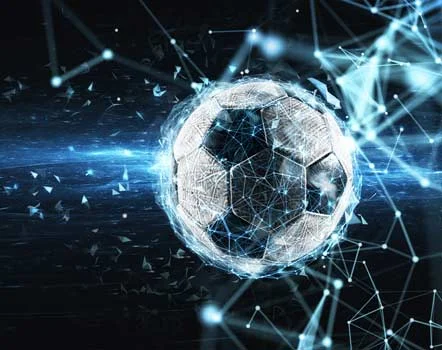 Self-sponsoring, using the example of an association
From 2021, Trinitix is planning another sponsorship campaign with various sports associations.
  Players, coaches, officials, fans and supporters can apply for a debit card through the association, as a Trinitix partner and through cooperation with an exclusive partner company.
Payments made with this card incur fees that flow proportionately into a reimbursement system.
Trinitix supports partner associations / clubs with the reimbursements.
Payments from the reimbursement system are received by association funds, among others.
This money is freely available to the association for youth work, training programs and much more.
We are happy to offer associations and clubs this opportunity.
You can find more information about blockchain and TRX tokens on our homepage